September 30, 2014
Dear Friends of the Seaholm Residences:
Great news! The deck for the 11th floor of the residential tower is now complete, and the first of two concrete pours on the 12th floor just wrapped up, which means the team is making great progress on the Seaholm Residences.
The development in the Seaholm neighborhood has been exciting to watch, and we're looking forward to continuing to witness the neighborhood take shape. We're 99% sold out in the residential tower, and with Athenahealth, Boiler 9, True Food Kitchen, Map My Fitness, Jackson Ruiz, Optique, and Trader Joe's confirmed as neighbors, the Seaholm Residences is guaranteed to be part of something Austin has never witnessed before – a true, self-sustaining and all-encompassing neighborhood built around a residential condo tower.
In sales news: with 99% of the building under contract, we have an extremely limited number of owner occupied Studios remaining, and we would like to extend the chance for you to purchase these remaining residences.
Prices start at $323,800
558 SF
HOA fees of $237/month
Includes a full size parking space
Hardwoods standard throughout the unit (no upgrade needed!)
Gorgeous balcony
Perfect guest house or home office
Email contactus@seaholmresidences.com, reach out to your Seaholm Representative, or call us at 512.200.7440.
In closing, we wish you and your family a wonderful Thanksgiving. On behalf of the whole team, we are grateful for your commitment to this unrivaled tower, and thank you for your support of, and interest in, the Seaholm Residences!
Warmest regards,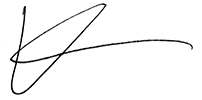 Mr. Kevin Burns
Broker & CEO, Urbanspace

The Exclusive Brokerage for the Seaholm Residences 

The construction team is hitting new milestones every day in the Seaholm neighborhood, and we're so excited to share the most recent developments on each aspect of the site:
Seaholm Power Plant​
The iconic "City of Austin Power Plant" lights have been re-illuminated!
Final utility connections are completed
Athenahealth Tenant Improvement work continues
Seaholm Underground Garage 
Striping and signage work is now completed
All garage lighting is installed and working
The feature staircase leading to the Plaza is completed
Seaholm Low-Rise Building
Final utility connections are completed
Trader Joe's Tenant Improvement work is underway
Building's metal panel skin installation is completed
Seaholm Residences Residential Tower
The deck for the 11th floor is completed
The first of two deck concrete pours for the 12th floor is completed
The temporary manpower and materials elevator is in the process of installation
Our first Tower Crane "jump" is now completed. Seven sections were added to the crane, making it an additional 110 feet tall. It's the first of two "jumps" that are needed to build the 30-story, 340 foot tall, building.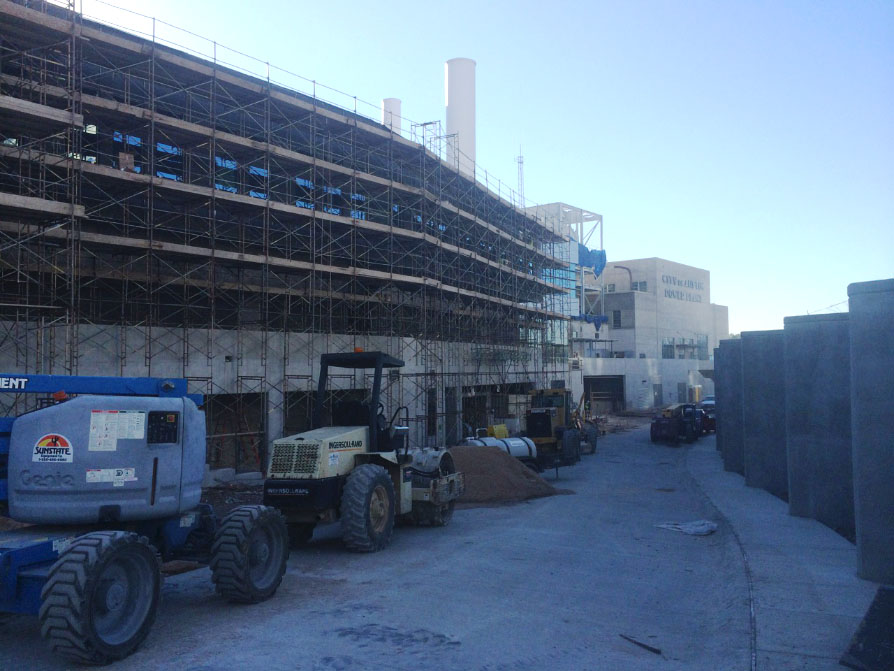 Future Seaholm Drive Along West Side of Lowrise Building and Power Plant 

Entrance to Power Plant Along Seaholm Drive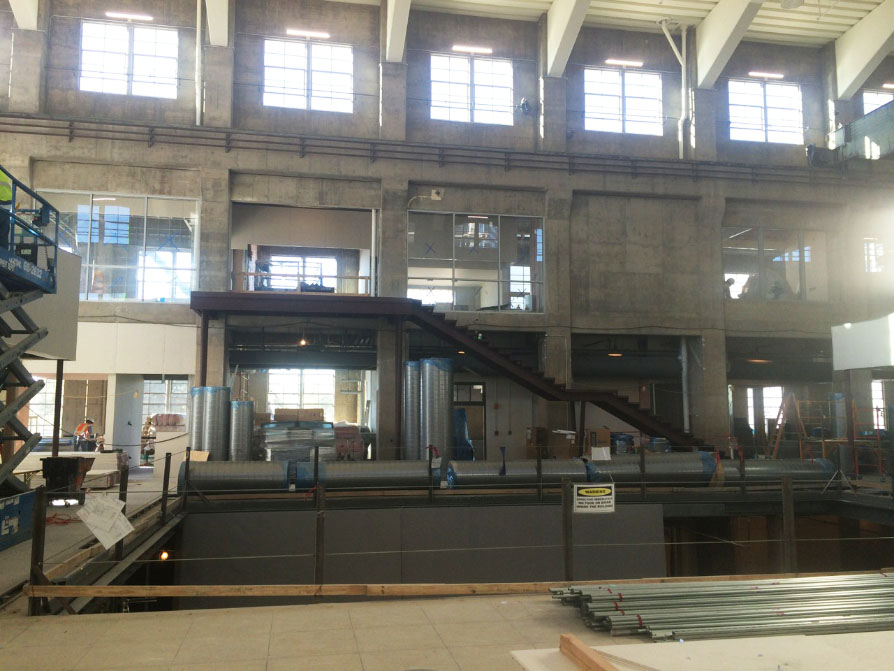 Inside Power Plant – Future Home of Athenahealth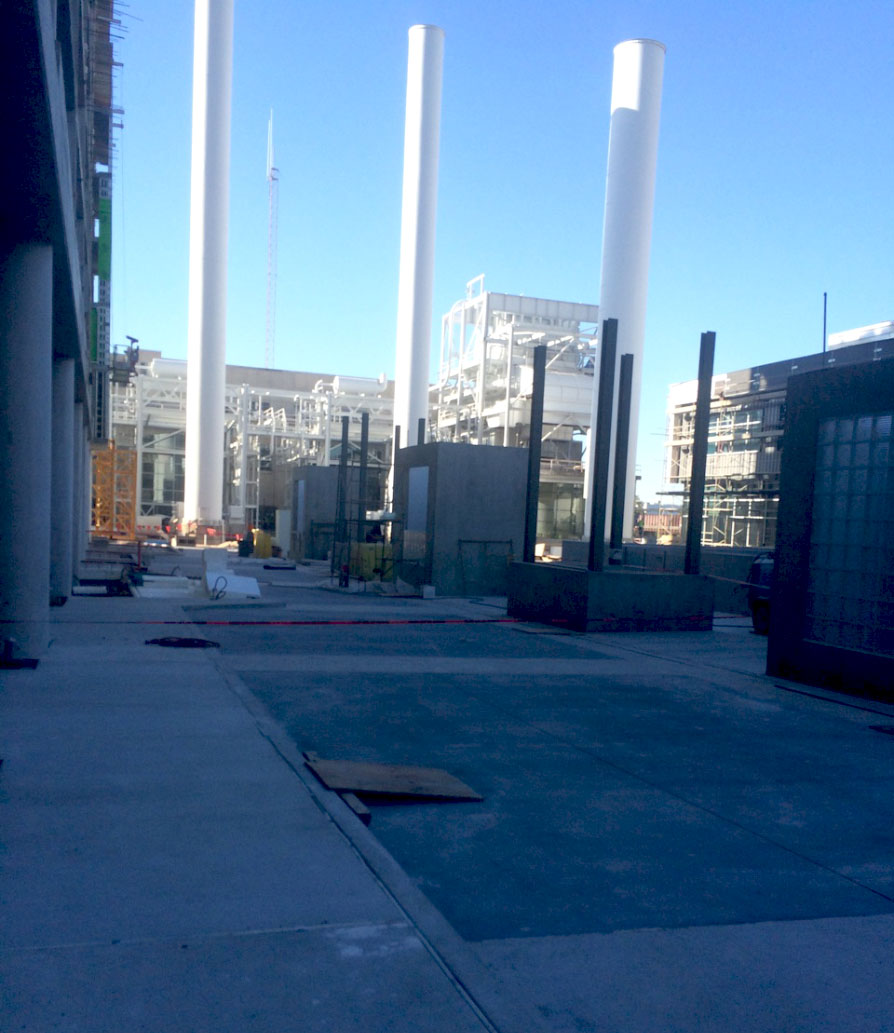 Future Slip Road Through Plaza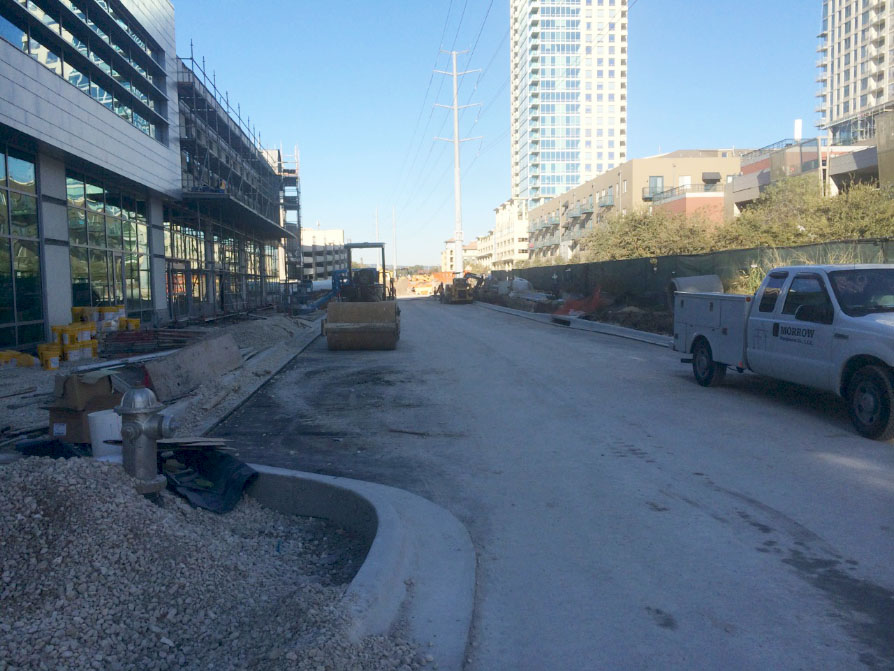 West 3rd Street Will Be Paved This Week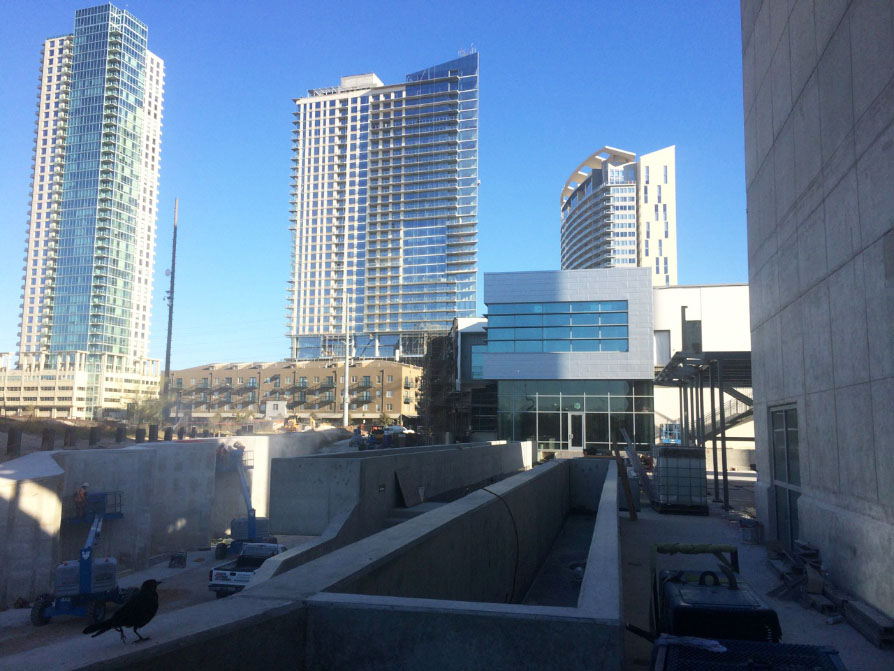 West Side of Power Plant Looking Towards Lowrise Building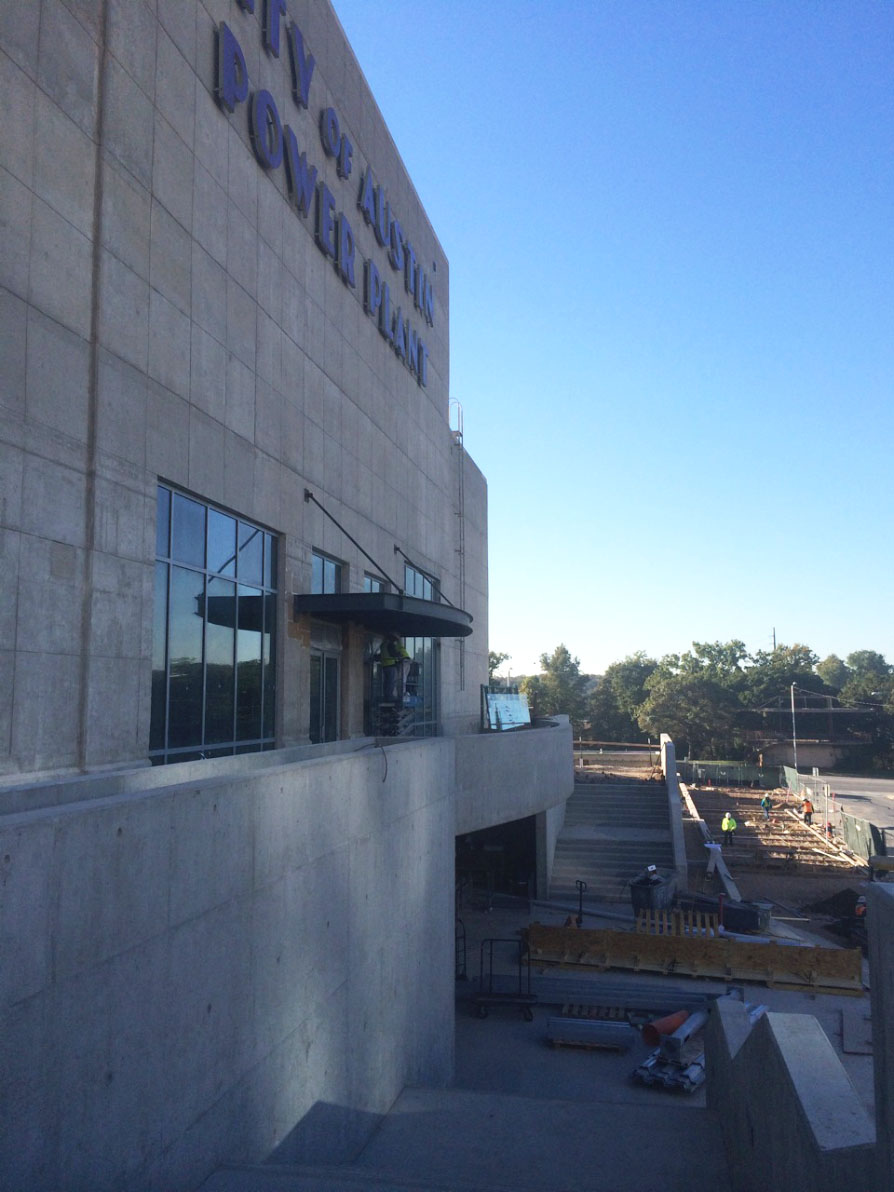 West Side of Power Plant 

Did you catch the Top Six reasons the new Central Library will rock the Seaholm neighborhood? BuildingATX.com shared "Gone are the days of the stodgy librarian shushing loud patrons. That dusty old stereotype, as well as the idea of a library as a building just filled with books, computers, and the occasional special event, has been replaced with new concepts of what a library could and should be, and Austin will have a shining example of that in 2016."
The new Central Library's size, amenities, art spaces, forward-thinking and eco-friendly design, reading porches, and hints of the unexpected make it something to get really, really excited about. Read the full low-down here.
From Austin360.com's perspective, this library is revolutionizing the way we look at libraries. "Amazon has made us really think about this: If the information is readily available in the palm of your hand, what is it about the library that is really important?" said Steve Raike, one of LakeFlato's lead architects on the project. "It's where we gather as a community to learn and share ideas and to come together."
Read the full scoop here.
Take a look at some of the recent renderings of the state-of-the-art facility, which will be housed at your fingertips.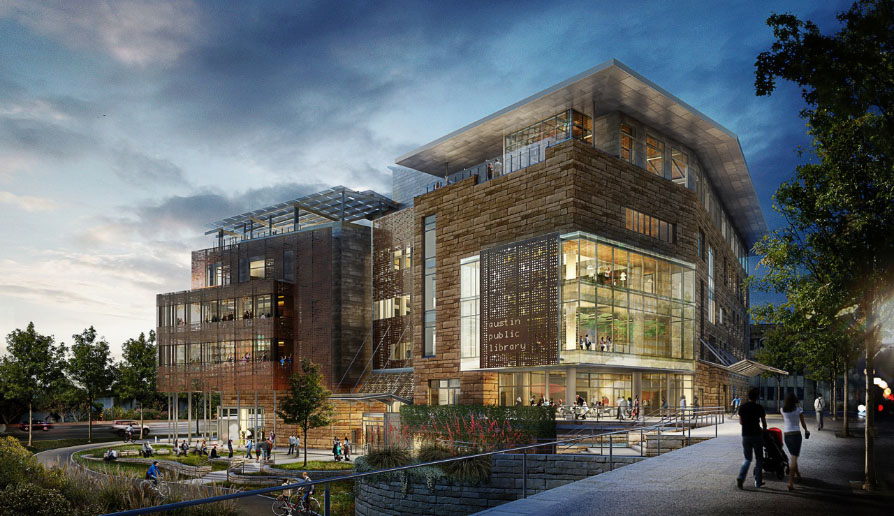 Exterior of New Central Library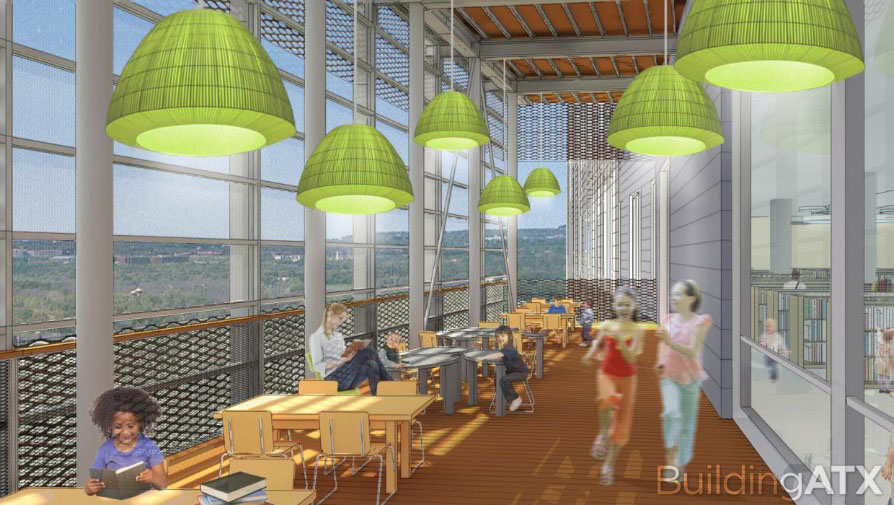 Interior Sample of New Central Library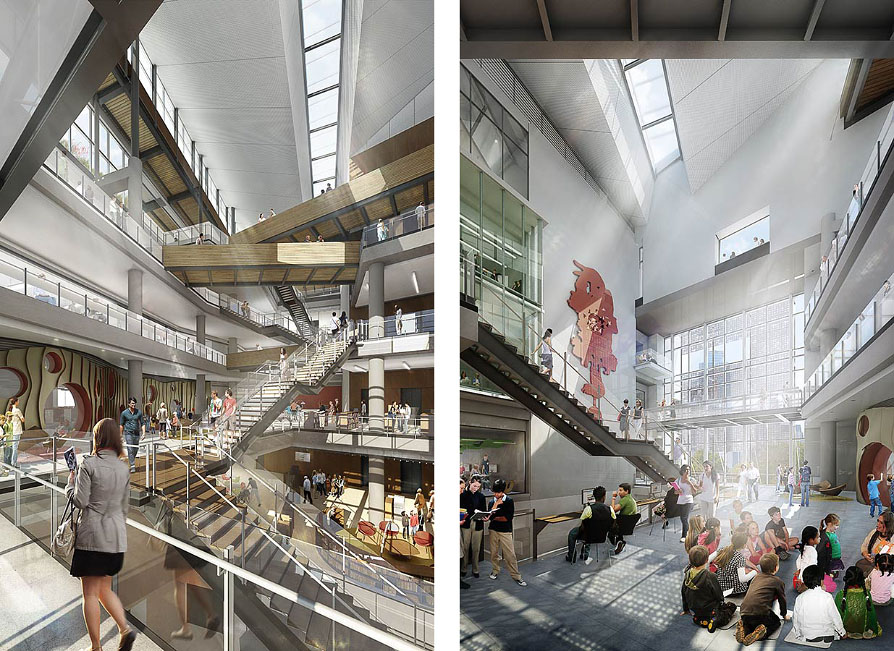 Central Common Area In New Central Library 

It's fall y'all, but before you know it, old man winter will be at your doorstep just in time for the December holidays. As we move towards one of the best times of the year, let's dive into merry ol' holiday shopping in this edition of Living the Seaholm Lifestyle!
Get to Know:
Mercury Design Studio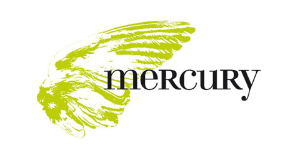 The Mercury Design Studio has artifacts, gifts and design furnishings, presented in the quirkiest, coolest, and most unique way. Operating under a handful of solid guiding principles, such as color can change your outlook on life, Mercury offers gift options that will make you want to give yourself a big old pat on the back for making your loved ones think you went to a whole lot of trouble and scoured the globe for their one-of-a-kind gift.
http://www.mercurydesignstudio.com
2nd Street District
209 West 2nd Street
Austin, Texas 78701
Get to Know:
Eliza Page 
Promising a hands-on experience, Eliza Page fills its modern jewelry cases with fine pieces that surpass seasonal fashion and short-lived trends, and presents go-to day and night pieces of heirloom quality. Thoughtful design and great care are put in to each item, and Eliza Page is proud to support each artist's work, many of them local artists from around the city.
2nd Street District
229 W 2nd Street
Austin, Texas 78701

More than just a rug, the Nanimarquina Flying Carpet equates to life at floor level. Its design enables a comfortable and playful three-dimensional space to sit down, stretch out and relax – both at home and in public areas (like the Plaza or Front Yard!). Any of it's corners can be raised with grey felt-covered wedges, giving it a new form that allows you to make yourself comfortable to read, watch TV, or sprawl out with those you love. This all-encompassing rug – that's ideal for living rooms or bedrooms – is available in two sizes and three colors.
Learn more here: http://www.urbanspaceinteriors.com/collections/tufted-rugs/products/flying-carpet-by-nanimarquina







The materials, designs, square footages, features and amenities depicted by artist's or computer rendering are subject to change and no guarantee is made that the project or the condominium units are of the same size or nature as depicted or described.
We are in compliance with Title VIII of the Civil Rights Act of 1968. We have not, and will not, either directly or indirectly, discriminate against you or any other prospective purchaser on the basis of race, color, religion, sex or national origin. This is not an offer to sell, or solicitation of offers to buy condominium units in states where such offer of solicitation cannot be made.
Related posts