November 12, 2013
Dear Friends of the Seaholm Residences:Let me begin by reemphasizing my sincerest gratitude and appreciation of your longstanding enthusiasm, interest and support of the Seaholm Residences. We have been moved by the outpouring of community support of this exceptional tower, and are grateful for your continued patience and engagement throughout this effort.
With over 1,500 potential buyers on our interest list, we quickly found the Seaholm Residences at 100% unit reservations. If you are unfamiliar with the reservation process, this provides an opportunity for a buyer to select his or her unit, and secure the pricing of the unit, with a fully refundable $5,000 commitment.
Given that our reservations are fully refundable, there is a possibility a number of reservation commitments will not transition into contracts, which will bring residences back to the market. This is where our wait list, and your engagement within the list, are extremely important.
If you have already signed up for the wait list, or are interested in doing so, please ensure that our Seaholm Residences team is aware of your unit and floorplan preference, since your placement on our wait list is categorized by this information. If you are notified of unit availability, you will have 24 hours to move forward on securing your residence. This also means that your contact information is extremely important to this process.
If you have already registered to join the wait list, please send your updated unit/floorplan preference and any changes to your contact information to waitlist@seaholmresidences.com. If you have yet to join the wait list, please do so at www.seaholmresidences.com/wait-list.
As you are a very valued friend of the Seaholm Residences, we want to ensure you are aware of hot-of-the-press developmental details including construction updates, finish options, site renderings, interior design inspiration, neighborhood lifestyle options, and so much more. All of these updates will be sent to you bi-weekly in our Seaholm Residences newsletter, so make sure to keep an eye out for it!
Below you'll find our inaugural edition of the Seaholm Residences newsletter. Enjoy! As always, should you have any questions, please do not hesitate to email or call us.
Warmest regards,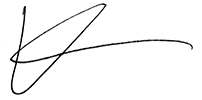 Mr. Kevin Burns
Broker/CEO, Urbanspace

Construction on the residential tower is steadily continuing.
Here's a shot of where we are today, and we'll keep you apprised of construction milestones as we all move forward together!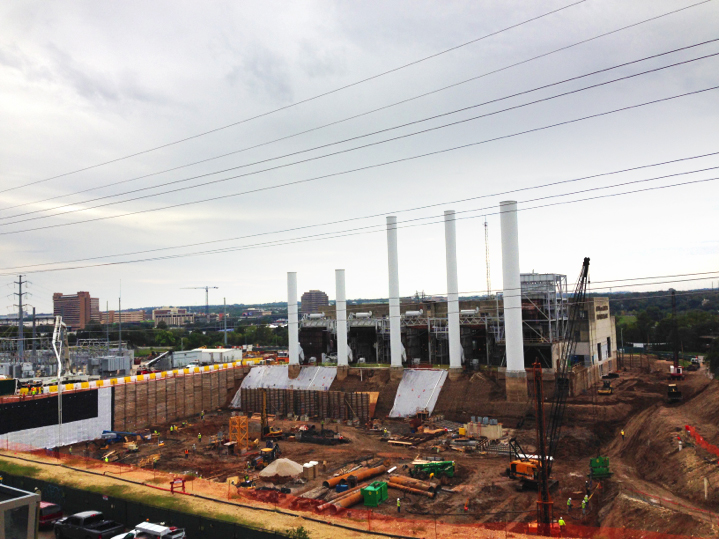 The Seaholm Residences finish packages will be something to ooh and aah over. As soon as the finish options are completed, you'll hear it first right here.
Until then, we've got some great news for you:
The luxurious hardwood flooring will extend into the kitchen and entry hallway
Balcony railings will be transparent looking out from the residence to ensure 100% clarity in your view, but translucent looking into the residence to ensure privacy for residents
More details to come soon!

Our fabulous Urbanspace Interiors colleagues have melded the well thought-out floorplans of the Seaholm Residences with their warm, eclectic and quintessentially Austin design magic. We are working to provide a sneak peek into how the interiors will look, but in the interim, take a look at the view from the SW corner of the 30th floor: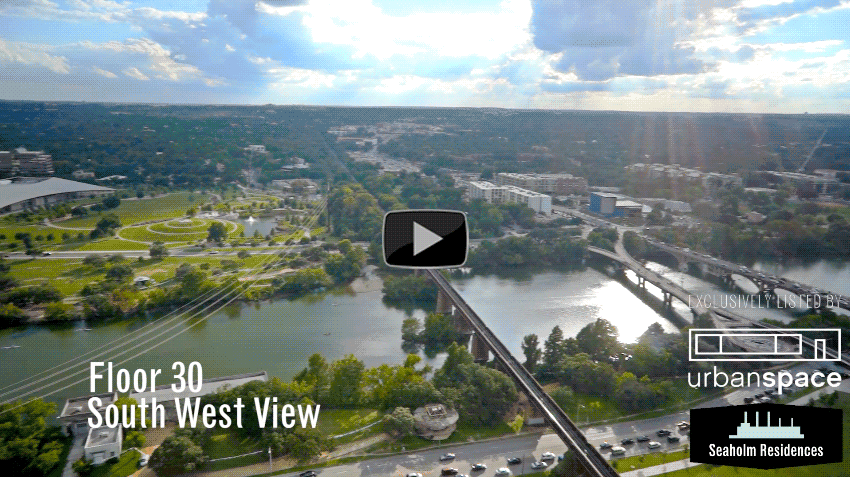 More views to come soon!

The Seaholm Residences team wants you to stay connected to all the developments in your future neighborhood, so we'll keep you in the loop on the best of what's planned in and around your new home: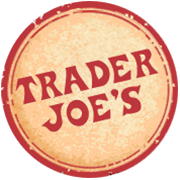 Get to Know: Trader Joe's
If you aren't familiar with your future neighborhood grocery store, make sure to stop by the Trader Joe's in Rollingwood to pick up additional bottles of Two Buck Chuck and sample the best of Trader Joe's prepared and personal line of grocery items.
2805 Bee Caves Road
Austin, Texas 78746
Newly Refreshed: Whole Foods Flagship Store
Sometimes even the best of Austin's downtown can use a little lipstick. Whole Foods has undergone a refresh of its store layout, and has improved upon their delicious sushi, taco, salad, prepared food and juice bar. Stop in today to check it out!
www.wholefoodsmarket.com/stores/lamar
525 N Lamar Blvd.
Austin, Texas 78703

A good lookin' condo needs a good lookin' bedroom. What better way to furnish your new home than with sleek, Italian-crafted bedroom pieces.
Urbanspace is proud to announce the integration of Flou bedroom furnishings into the Urbanspace Interiors design line. Serving as the exclusive carrier in Austin, Flou's portfolio includes the full assortment of bedroom furniture and accessories, such as beds, wardrobe closets, linens and mattresses with exceptional total body sleep comfort.
What's a better complement to your new luxury condo than a luxurious bedroom to help you sleep like a rock. With the best of Austin at your fingertips, you'll need to be well rested to take the Seaholm neighborhood by charge!
Swing by our Urbanspace Interiors showroom and try out our Flou bed and mattress in person or visit www.urbanspaceinteriors.com/collections/flou to learn more!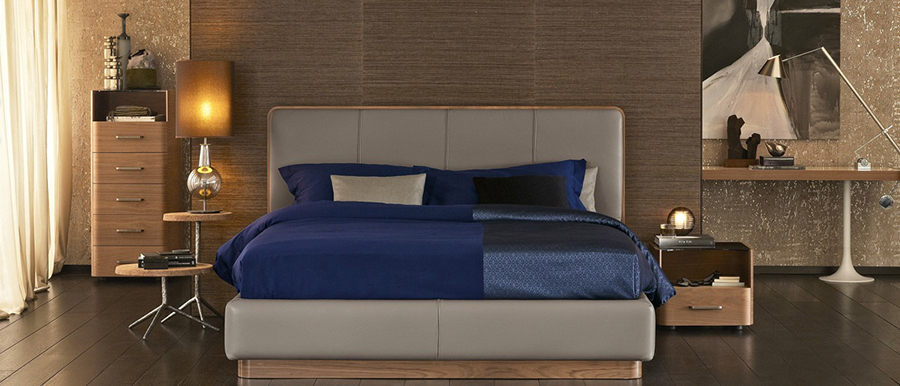 The materials, designs, square footages, features and amenities depicted by artist's or computer rendering are subject to change and no guarantee is made that the project or the condominium units are of the same size or nature as depicted or described.We are in compliance with Title VIII of the Civil Rights Act of 1968. We have not, and will not, either directly or indirectly, discriminate against you or any other prospective purchaser on the basis of race, color, religion, sex or national origin. This is not an offer to sell, or solicitation of offers to buy condominium units in states where such offer of solicitation cannot be made.
Related posts