June 2014
Dear Friends of the Seaholm Residences:
If you've walked, cycled, or moseyed on by the Seaholm neighborhood lately, you've most likely witnessed all the rapidly progressing construction underway! The low-rise structure – and future home of Trader Joe's and MapMyFitness – is erected in its entirety, and the residential tower is now two stories high and quickly pushing upwards towards the sky.
 
The interior refurbishment of the Seaholm Power Plant is also quickly moving forward, and both the Power Plant and low-rise building are slated to be open prior to year's end. You'll find some hot off-the-press pictures of the site in theConstruction Corner below. With projected completion of the Power Plant and low-rise structure around the corner, we can all enjoy the incredible Seaholm neighborhood prior to initial occupancy of the residential tower late next summer.
 
This month also brought the exciting announcement of our newest neighbor – MapMyFitness – which was recently acquired by Under Armour. They'll take over 35,000 SF on the second floor of the low-rise building, and live right above Trader Joe's and other retailers. 
 
In closing, the Seaholm Residences team is grateful for your continued commitment to this unrivaled residential tower. Should you have any questions, comments, or require assistance, please do not hesitate to contact us at anytime.

Warmest regards,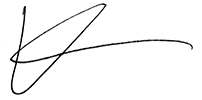 Mr. Kevin Burns
Broker & CEO, Urbanspace

The Exclusive Brokerage for the Seaholm Residences 

Construction is moving swiftly along in the Seaholm Neighborhood, and we're so excited to share the most recent developments on each aspect of the site:Seaholm Power Plant​
Electric room is complete and ready to be powered-up by Austin Energy
Chilled water pipelines and heat exchangers are installed, so air conditioning can commence on August 1st (just in time for the hottest month of the year!)
Window and skylight installation are in the process of completion
Seaholm Underground Garage 
All concrete work has been completed
The full scope of concrete has been laid on the tunnel which connects the Underground Garage to the Seaholm Power Plant
Seaholm Low-Rise Building
Steel erection was completed on June 23rd
Trader Joe's is on schedule to kick-off interior work on their space on July 15th, in order to meet their targeted late fall opening
Seaholm Residences Residential Tower
The deck for the second floor office space has been poured
The third floor parking deck has been poured
Step-by-step, we're moving vertically towards the sky, and inching closer to project completion.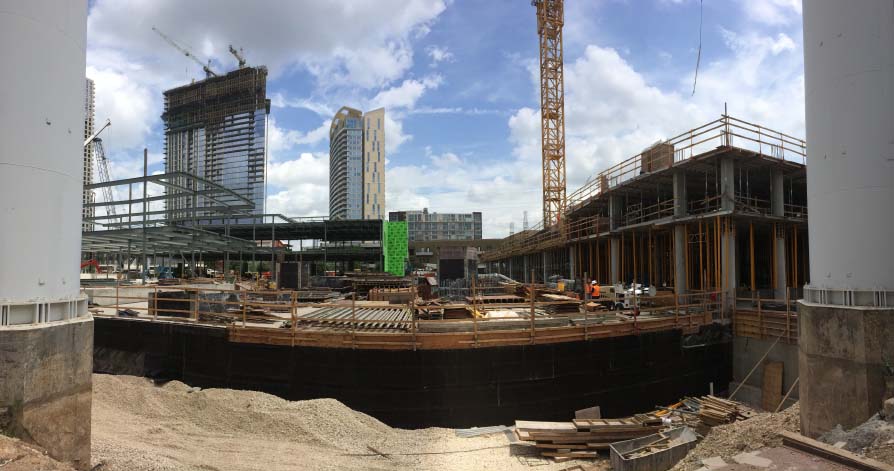 Panoramic View of Construction Site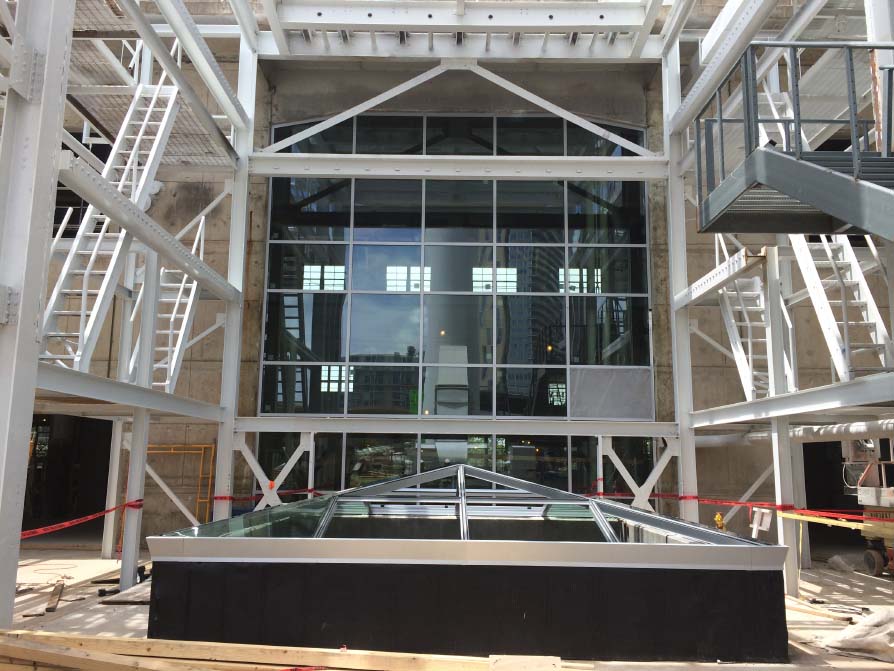 Skylight and New Window Walls Through Older Boiler Structure in Seaholm Power Plant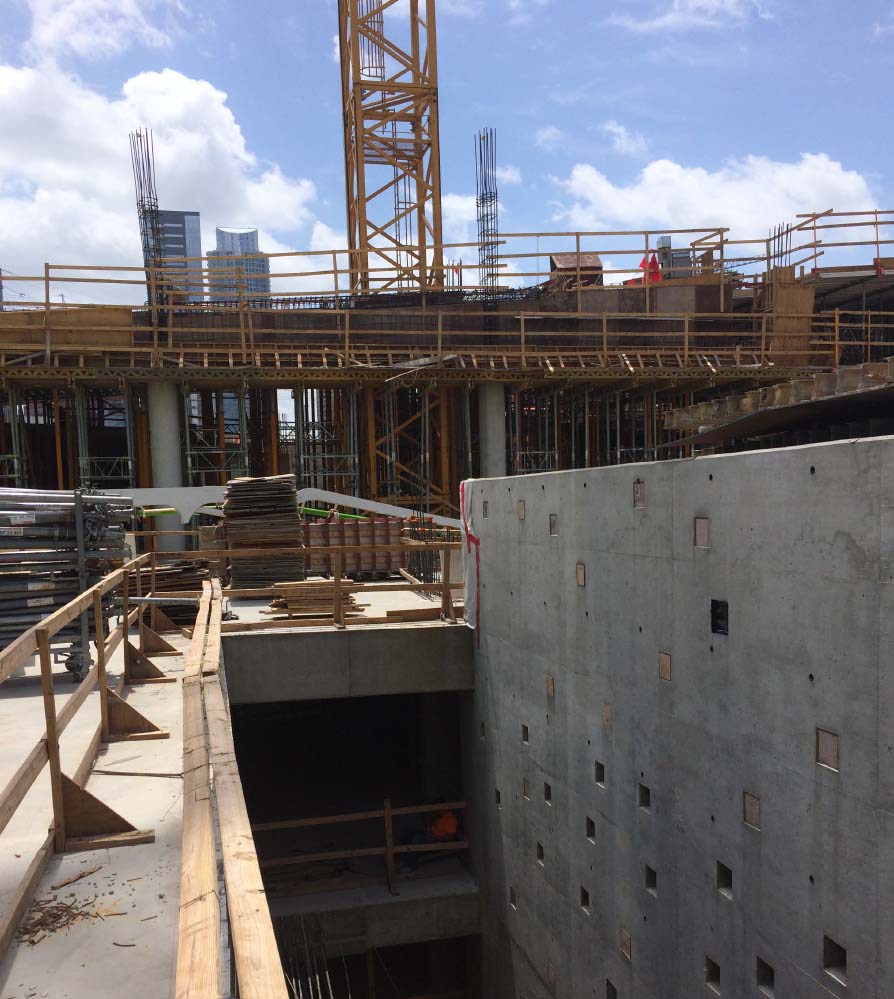 Plaza Stairwell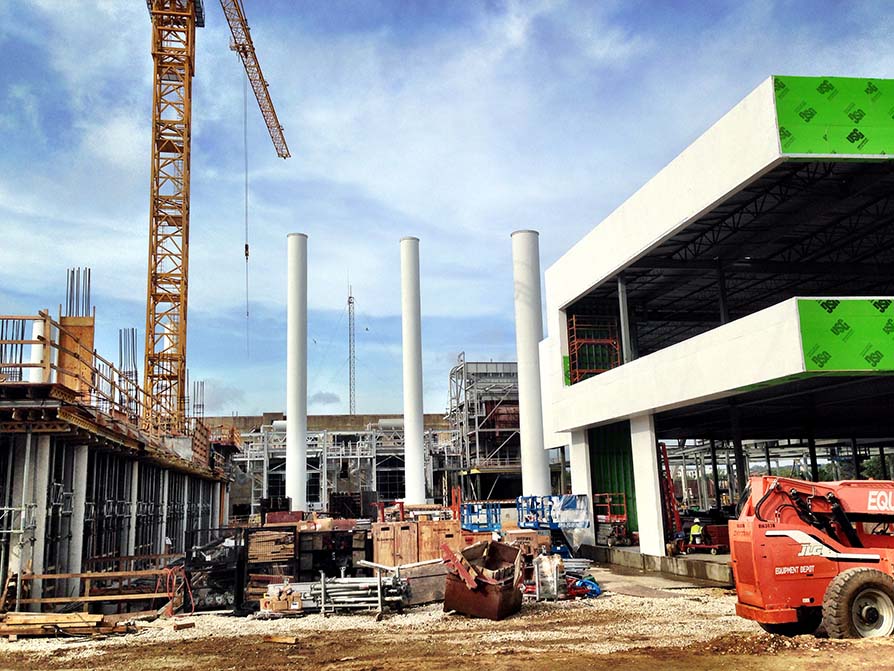 Future Plaza Area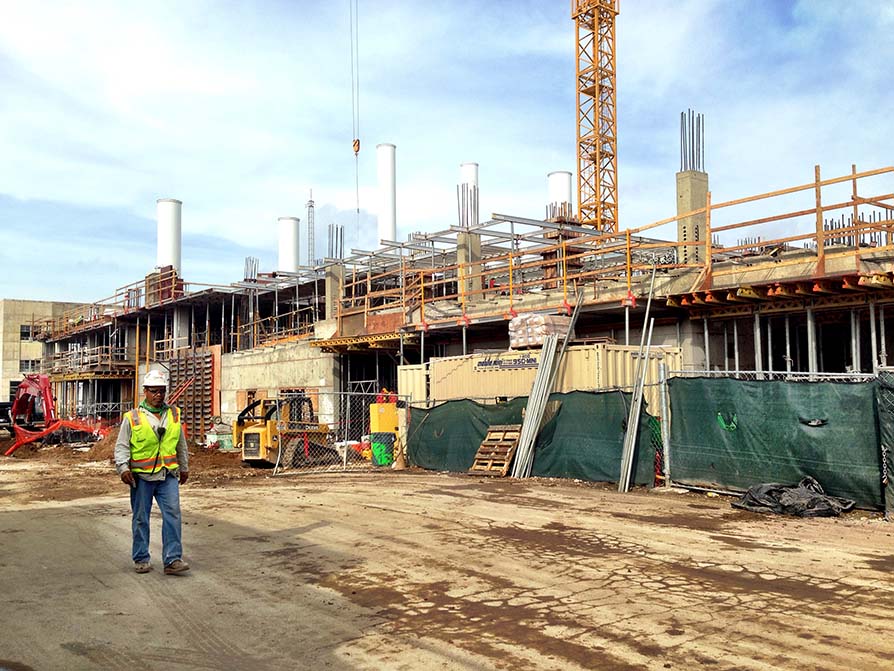 Looking onto the Future Seaholm Residences 

Happen to catch Jan Buchholz's, of the Austin Business Journal, article "Aerial views: See the new Seaholm, Green Water and library projects"? If not, read today about one of the largest construction sites in the country!

RESIDENTIAL TOWER RETAIL SPACE:

With the announcement of MapMyFitness' move to the Seaholm neighborhood, we're that much more excited to learn of the future businesses which will also call Seaholm home. So as we're all daydreaming about additional retailers moving to Seaholm, here's a sneak peak of ground floor retail space of the Seaholm Residences.
Please note these are only renderings, and are subject to change. "Stacks" within the rendering is only meant to serve as conceptual view of how the retail space could appear.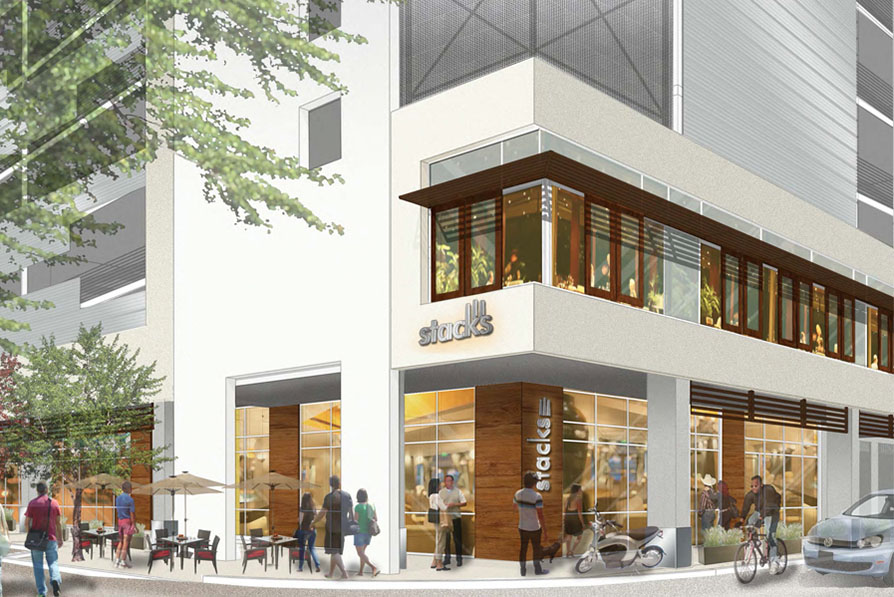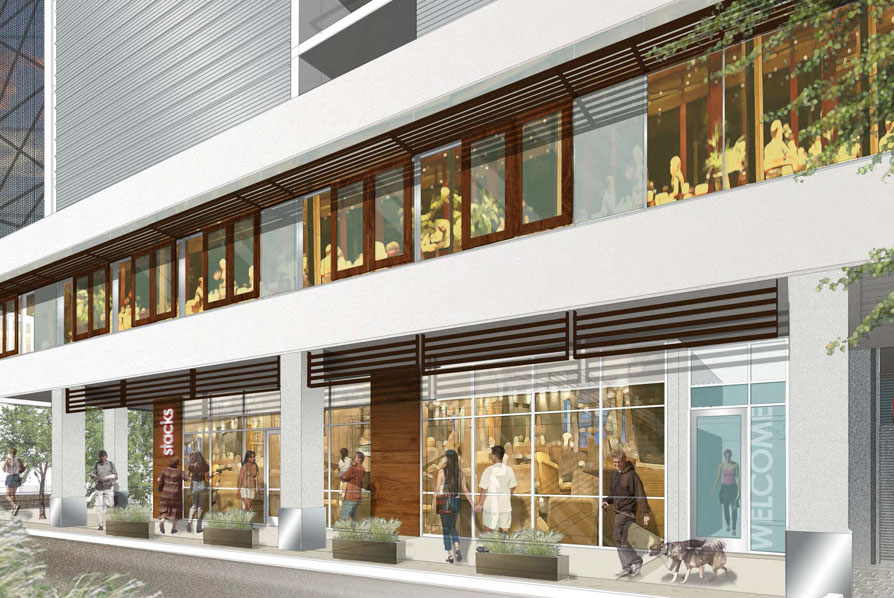 As future retailers are confirmed, we'll make sure to pass them along to you! If you haven't already, "Like" us on Facebook to ensure you are in the loop the moment future retailers are announced!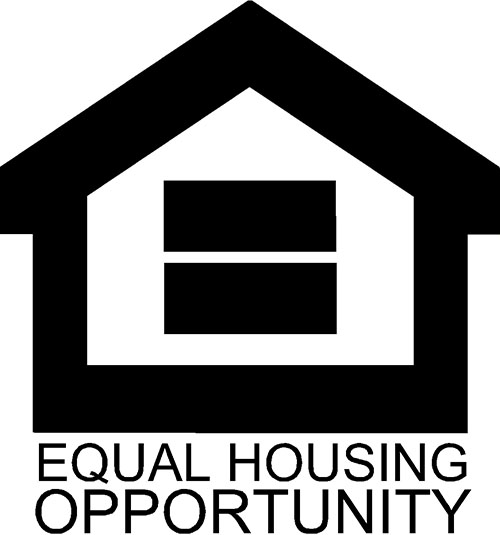 The Seaholm materials, designs, square footages, finishes and features depicted by artist's or computer rendering are subject to change   and no assurance is made that the project or the condominium units are of the same size or nature as depicted or described. The images presented herein are made from photographs artistically assembled and retouched in order to approximate an impression of what the human eye will perceive at different heights, from different condominium units. Seaholm H/R, LLC is not responsible for any error or omission in this interpretation effort.

When you call the Seaholm Residences home, you have the best of Austin at your fingertips – and this includes some of the best sandwiches in town! We're in the mood for a sandwich-off, so if you haven't done so already, check out two of our favorite places and let us know what you think!
Get to Know:
Lucky's Puccias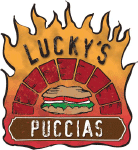 Hands down, the best sandwiches in Austin. If you love warm, gooey-on-the-inside, crisp-on-the-outside, made-to-order wood-fired bread; if you adore fresh ingredients, stuffed into an authentic Italian experience; if you are a fan of live music, or grabbing a beer at the Tiniest Bar in Texas while savoring your puccia – this is the place for you. Owned and operated by Lucky Sibilla, Lucky's creations have been featured on numerous cooking shows, in UT films, and chances are he's catered an event that you've recently attended.
 
Served out of his trailer at the corner of Bowie and West 5th, these sandwiches are out of this world, and are soon to be your new favorite quick bite spot.

https://www.facebook.com/LuckysPuccias

Trailer located at the corner of West 5th and Bowie 
Get to Know:
Walton's Fancy & Staple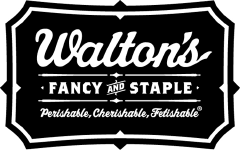 Originally established in the late 1960's as a florist and nursery in Westlake Hills, Walton's Fancy and Staple was moved to the Market District in 2009 by the same fine folks who brought you Bess Bistro on Pecan (a.k.a. Ms. Sandra Bullock). Walking into Walton's "transports you with a blend of nostalgia to the good old days," and offers a full deli menu with organic veggies, free-range animal products, and Parisian macarons so big and delicious that you'll find yourself craving one at the end of every meal. Their sandwiches, soups and salads are tasty, and while staying true to the Walton's of yester-year, their florist offers delicate and vibrant floral arrangements that will perfectly accent your new Seaholm Residences home. 

http://www.waltonsfancyandstaple.com

500 West 6th Street 
Austin, Texas 78701

Living downtown means so many things. You have great access to nightlife, the best restaurants are at your doorstep, and you can walk just about anywhere. Unfortunately, it also sometimes means giving up a little of your square footage at home. Multifunctional pieces and storage are CRUCIAL, and there aren't many things that multitask like a great wall system.

Wall systems are made from modular pieces that fit together, like the Molteni & C 505 System pictured here. These systems can act as your media center, bookshelf, and secretary desk (or bar, for mixing a great cocktail). You can keep the clutter behind closed doors, and display your art objects and books beautifully. And with a limitless number of combinations of wood, colored lacquer and glass, each one is unique and adds a personal touch to your space.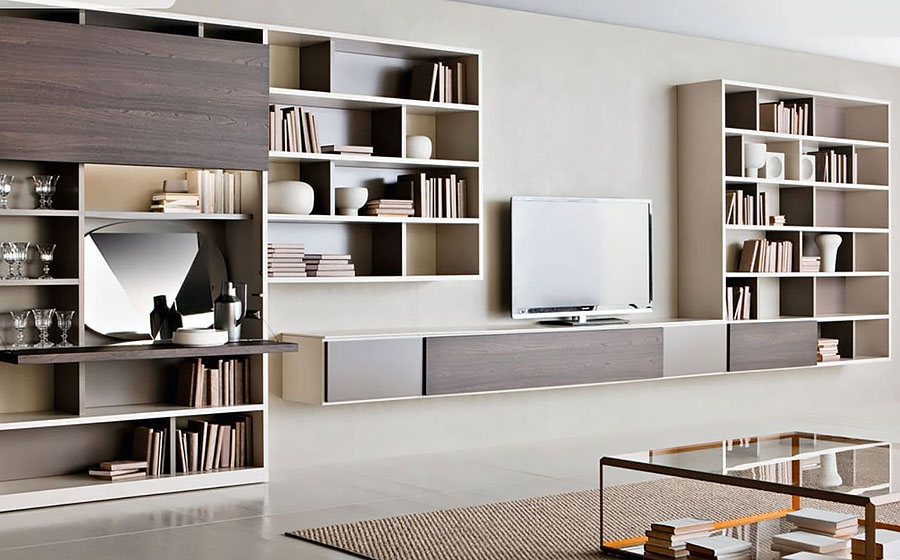 The materials, designs, square footages, features and amenities depicted by artist's or computer rendering are subject to change and no guarantee is made that the project or the condominium units are of the same size or nature as depicted or described.
We are in compliance with Title VIII of the Civil Rights Act of 1968. We have not, and will not, either directly or indirectly, discriminate against you or any other prospective purchaser on the basis of race, color, religion, sex or national origin. This is not an offer to sell, or solicitation of offers to buy condominium units in states where such offer of solicitation cannot be made.
Related posts