July 2014
Dear Friends of the Seaholm Residences:
Construction is moving along swiftly in the Seaholm Neighborhood, and before you know it, you'll be able to enjoy some of the best parts of the new center for downtown living. Trader Joe's will start their finish out before summer's end, and with the way time flies, Athenahealth and Boiler Nine will be officially open for business in the Seaholm Power Plant sooner than you can say Seaholm Residences ten times fast! 

And you can't forget about the acre Plaza and half acre Front Yard. You'll be lounging and enjoying community festivals in the blink of an eye. With all this excitement on the horizon, we want to know what you're most excited about. Write us or share on Facebook what you're most looking forward to today!

We wish you a wonderful July and stay cool!

Warmest regards,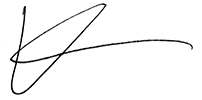 Mr. Kevin Burns
Broker & CEO, Urbanspace

The Exclusive Brokerage for the Seaholm Residences 

The construction team is hitting new milestones every day in the Seaholm Neighborhood, and we're so excited to share the most recent developments on each aspect of the site:
Seaholm Power Plant​
Window restoration wraps up this month
Site work on the south lawn is underway
Interior framing, sheetrock and painting continues

Seaholm Underground Garage 
Feature staircase leading to the Plaza is in the process of being installed
Lighting installation continues
Work on the sprinkler system has commenced

Seaholm Low-Rise Building
Building skin and waterproofing have begun
Roof decking is now complete
Storefront glass installation will start prior to the end of the month
Trader Joe's will kick-off interior work on their space on August 15th

Seaholm Residences Residential Tower 
The deck for the third floor parking level has been poured
The deck for the fourth floor parking level has been poured
The deck for the fifth floor parking level has been poured
Step-by-step, we're moving vertically towards the sky, and inching closer to project completion.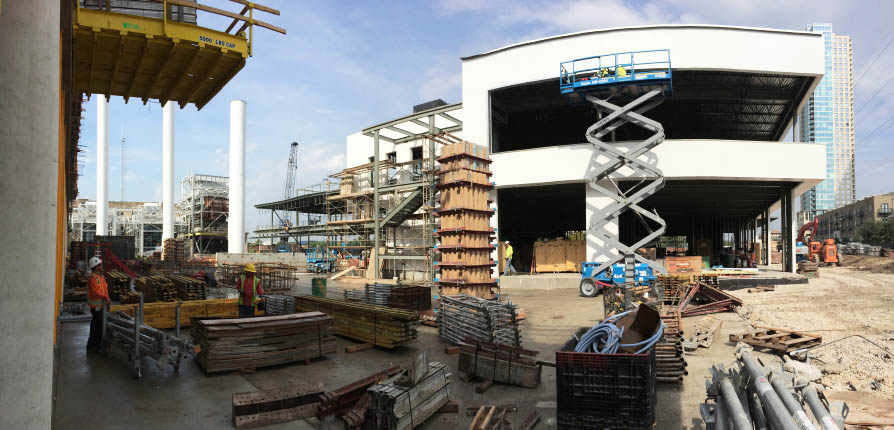 Looking towards the Low-Rise Structure and Across the Plaza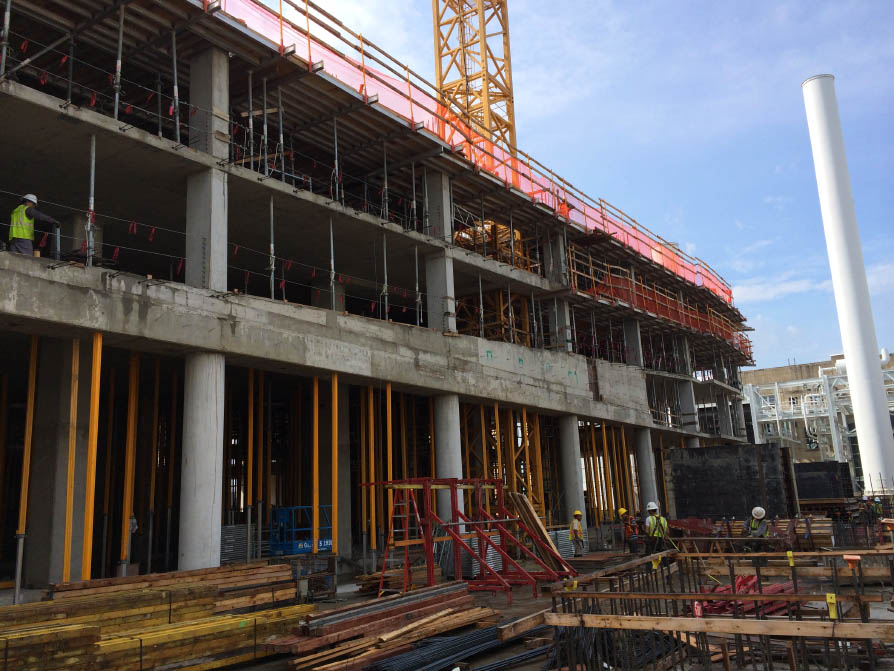 Looking towards the Seaholm Residences from the Plaza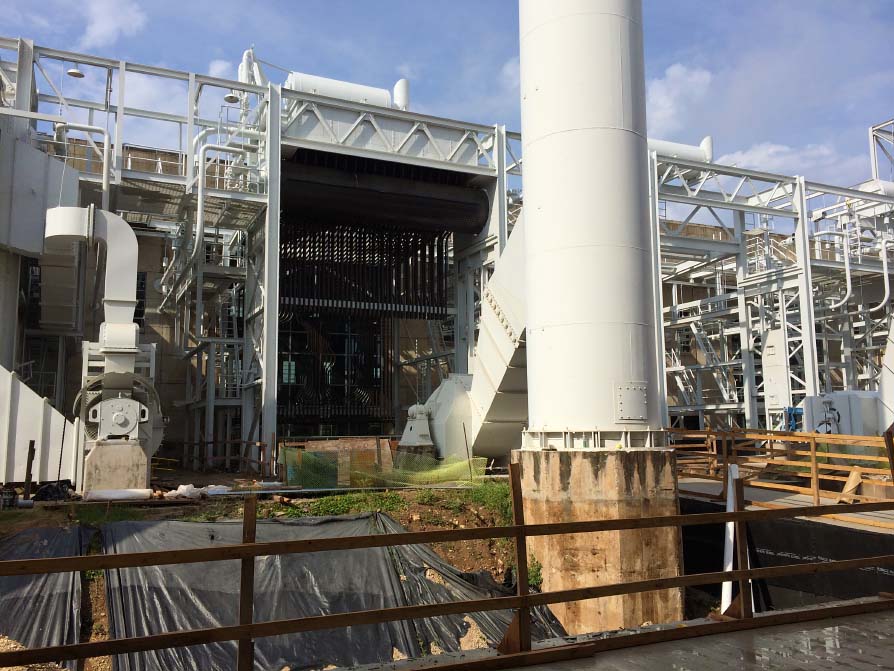 Facing towards the Seaholm Power Plant Smokestacks and Backside of the Power Plant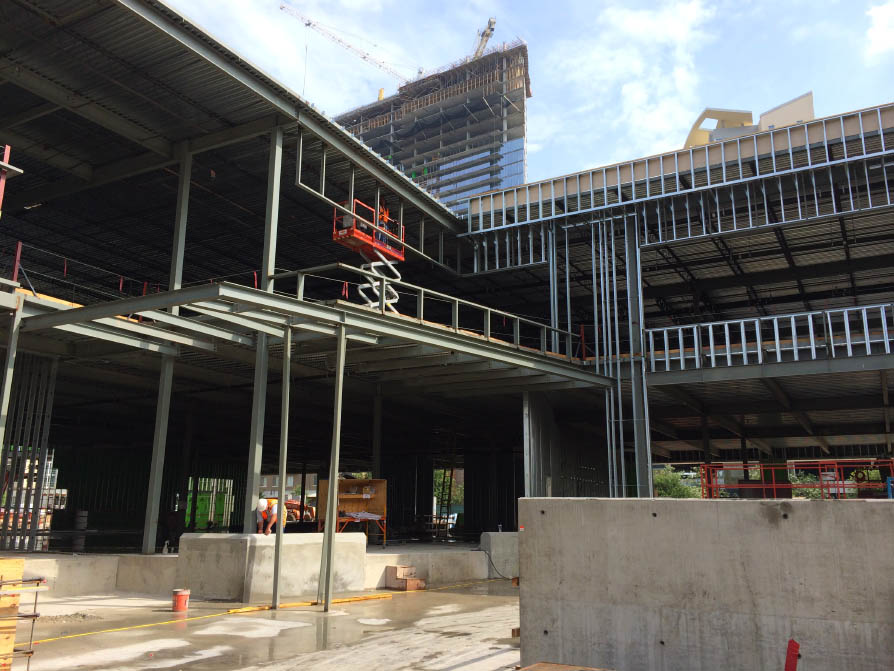 Interior of Low-Rise Building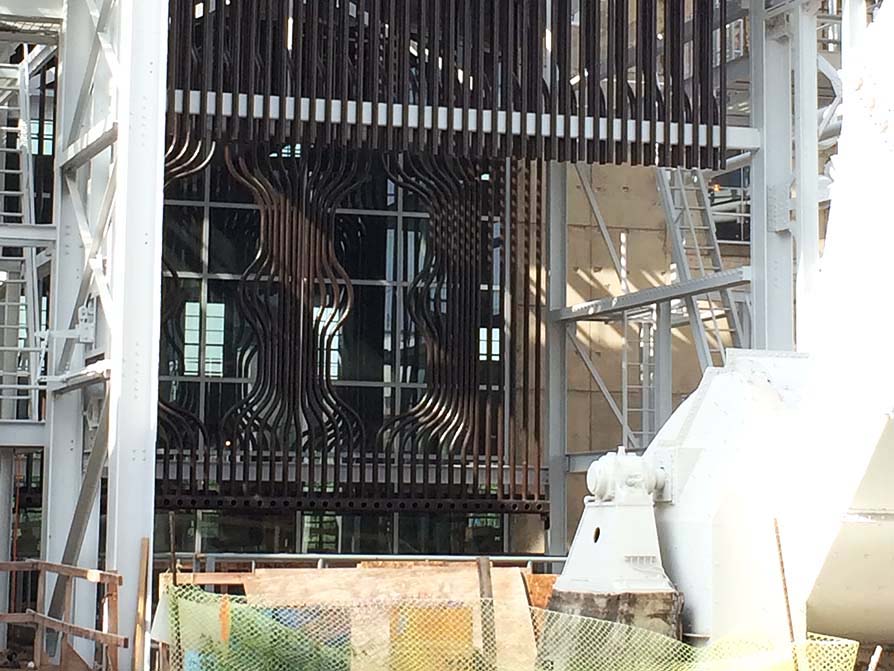 Exterior of the Seaholm Power Plant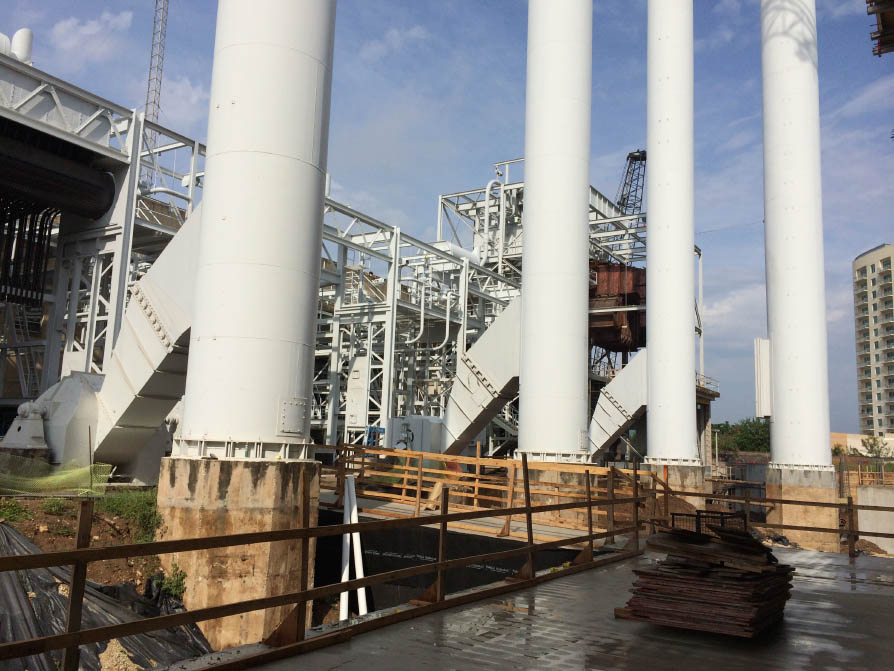 Base of Seaholm Power Plant Smokestacks, with a Small View into Underground Garage 

It's hot outside. Like get me straight into a body of water until the sun goes down hot. Inspired by the best of what's around the new center for downtown living, let's focus on ways to stay cool around the Seaholm Neighborhood in this edition ofLive the Seaholm Lifestyle!
Get to Know:
Texas Rowing Center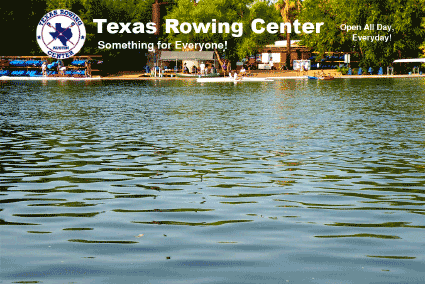 With the best selection of rowing and paddling boats around, the Texas Rowing Center is just a handful of blocks from the Seaholm neighborhood off of the Hike & Bike Trail, and is your go-to resource for summer water camps, weekends on the water, and just relaxing with the ones you love. Open from 6am until dusk seven days a week, you can learn sculling and sweep rowing, or just rent your very own kayak, canoe and SUP! Check it out this summer and have some fun while stayin' cool!

http://www.texasrowingcenter.com

1541 West Cesar Chavez 
Austin, Texas 78703
Get to Know:
The Fountains at Butler Park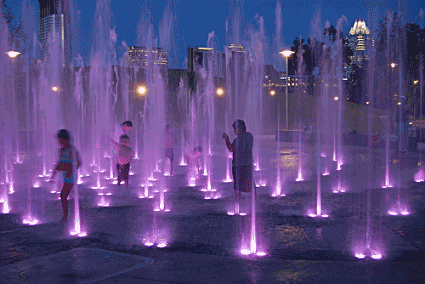 For those times when you want to try something different and capture a special moment of laughter and fun with your kiddos or best of friends, head to Butler Park's fountains for transport back to your youth and an immediate cool-off from the heat. Located across from Auditorium Shores and a stone's throw from your home, cooling off in the oval-shaped meadow with 35-foot hill of sweeping views the downtown skyline, you'll feel very ATX and refreshing cool all in one!

http://www.austinparks.org/our-parks.html?parkid=684

1000 Barton Springs Road
Austin, Texas 78704

Priority #1 for the team is to help you find creative ways to maximize every square foot of your residence with innovative storage solutions that are both highly-functional and beautiful. And there's no doubt that one place where maxing out storage is key is in your closets!
 
When done right, your closet can be as coveted as any other room in your new home. A multi-functional closet system like the Gliss Quick System from Molteni & C can transform a normal walk-in closet to a visual and organizational feast for your luxury condo.
 
The system lends itself to linear and angular solutions, suitable for all types of space, thanks to a "tailored" design system available in a number of finishes that will complement your finish package to a tee.  Highly specialized modular units include a myriad of drawer options, open and shut shoe racks, and a number of different tray options. All the equipment can be arranged freely in height, as it's capable of being both suspended and secured to the floor.
 
The Gliss Quick System is a product that is perfect in every last detail for your new home. 

http://www.urbanspaceinteriors.com/collections/closets/products/gliss-quick-walk-in-closet-system-by-molteni-c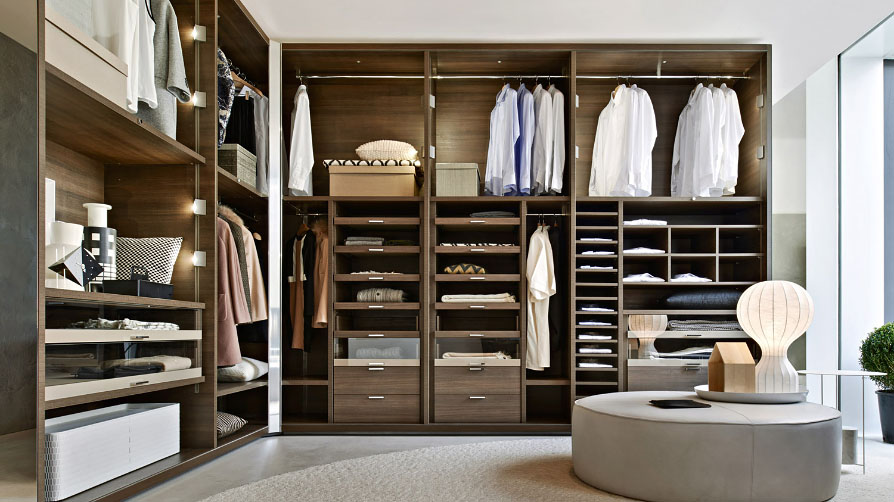 The materials, designs, square footages, features and amenities depicted by artist's or computer rendering are subject to change and no guarantee is made that the project or the condominium units are of the same size or nature as depicted or described.
We are in compliance with Title VIII of the Civil Rights Act of 1968. We have not, and will not, either directly or indirectly, discriminate against you or any other prospective purchaser on the basis of race, color, religion, sex or national origin. This is not an offer to sell, or solicitation of offers to buy condominium units in states where such offer of solicitation cannot be made.
Related posts