January 16, 2014
Dear Friends of the Seaholm Residences:
From all of us at the Seaholm Residences, we hope your 2014 is off to a great start. The new year has a number of very exciting milestones in store for the Seaholm Residences, and we're eager to unveil each detail to you.
To start, finish and appliance packages have been completed and are undergoing a final review process. The team's design gurus have mixed and matched options to create a number of luxurious, warm, and modern finish options to suit taste palettes across the board.  Expect to receive additional details on these packages soon.
New renderings are also in the works, and views are live on seaholmresidences.com, so make sure to stop by our website and check them out today.
The Seaholm Residences team is grateful for your commitment to this one-of-a-kind luxury condo tower. With a wait list of well over 1,000 potential buyers, we appreciate your continued interest in this endeavor.
As always, should you have any questions, comments or need any assistance, please do not hesitate to contact us at anytime.
Warmest regards,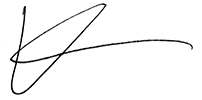 Mr. Kevin Burns
Broker/CEO, Urbanspace

Progress! The tower base and underground garage piers are in place and construction is steadily moving ahead. Pier Cap #3 has been completed, which required the team to temporarily lower the ground water level around the Pier Cap location seven feet below Lady Bird Lake.
Additionally, drainage is going in below the lowest level of the underground parking garage, and the team is preparing to pour the lowest level slab.
Every milestone – no matter how big or small – brings us that much closer to initial occupancy.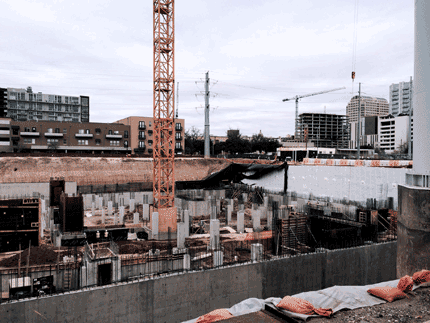 Tower Base Piers & Underground Garage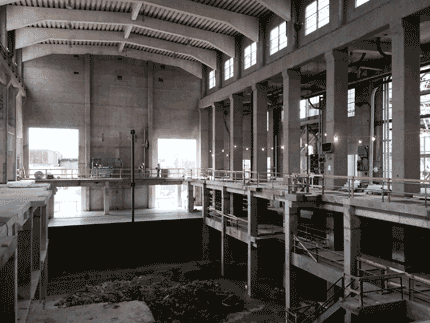 Interior of Seaholm Power Plant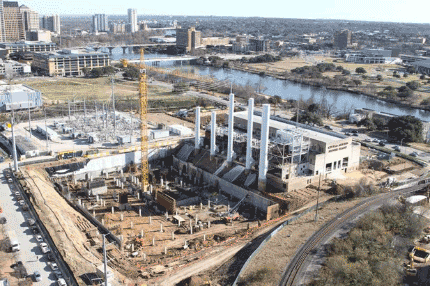 Fantastic news – finish packages and appliance packages have been completed and are undergoing a final review process. The team's design gurus have mixed and matched options to create a number of luxurious, warm, and modern finish options to suit taste palettes across the board.
Expect to receive these details soon.

The Seaholm Residences offers gorgeous condos – inside and out. Not only will your interior finishes stand above those available at rival properties, but the views will mirror a panoramic piece of art.  What better way to take in those stunning views than off of your spacious balcony?
In the original design of the Seaholm Residences, some units had a balcony that complemented the grandness of their unit, and other balconies left room for improvement. Understanding this issue, the team has leaned on their design architects to identify ways to bring all balconies on par within the building, without compromising the tower's structural integrity and delaying construction.
And improve they have! The Seaholm Residences team expects to have revised floorplans reflecting the modified balconies within the very near term.
Speaking of views, general views from all vantage points within the building are live on our website. Now you can send your friends and family a sneak peak of what they can expect to enjoy from the comfort of your Seaholm Residences balcony!
All views can be seen on seaholmresidences.com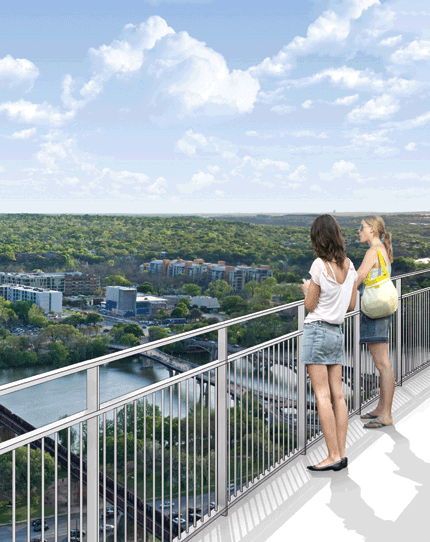 The newest Starbucks on the block is slated to go into the W Austin Hotel, but this won't be your run of the mill 'ol Starbucks. Plans call to debut a high-end prototype, which could eventually offer tapas and liquor infused libations. There's no question Starbucks is trying to evolve their offerings and change the way you think about a coffee shop experience.
This made us think – what's the best coffee shop in the Seaholm neighborhood? Many of our coffee options offer so much more than snacks and brewed coffee, so looks like Starbucks is trying to replicate what local coffee shops have offered for so long.
It's time for a coffee showdown in the Seaholm Neighborhood:
Get to Know:
Downtown Jo's Hot Coffee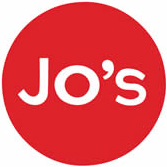 Downtown Jo's isn't just a coffee shop, but its expansive menu offers some of the best coffee around. You'll find the original Jo's on South Congress, with the iconic "I love you so much" emblazoned across the side of it's standalone coffee shack, but the 2nd Street location offers a full restaurant/coffee shop/local hangout experience – and it's only a hop, jump and skip away from the Seaholm Residences.
Pop in for breakfast, lunch or dinner, but don't leave without sampling their Iced Turbo or Belgium Bomber. Part energy bolt/part delicious dessert, there's nothing quite like this around. Their House Blend is worth trying as well, and you can always take a bag home with you to have a taste of Jo's in your very own condo.
http://joscoffee.com/downtown/about.htm
242 West 2nd Street
Austin, Texas 78701
Get to Know:
Austin Java Cafe & Coffeehouse at Austin City Hal
l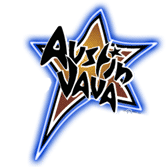 Similar to Jo's, Austin Java is much more than just a coffee shop. Offering heart healthy, all natural and vegetarian menu options for an all-day breakfast, lunch and dinner, Austin Java has a  "cheers" like feel, so get ready to see familiar faces and be called by your first name when you stop in for your daily dish or morning pick-me-up.
Austin Java locally roasts their organic and fair-trade certified coffees, and given the fact it's pet-friendly, offers weekend brunch, has live music, and provides catering with free delivery, Austin Java is a Seaholm neighborhood staple.
301 West 2nd Street, Ste. 100
Austin, Texas 78701

When the sun goes down and the stars come out, the lighting in your condo will make all the difference in setting the tone in your new home.
What better way to create a warm feeling than with luxe and geometrically intriguing lighting from Gabriel-Scott. The Canadian duo's latest endeavor, the Blackened Gold collection, offers an elegant line of occasional table and lighting pieces that evoke a chic interpretation of early 20th century design mixed with a touch of old Hollywood glamor.
Learn more at: urbanspaceinteriors.com/collections/gabriel-scott








The materials, designs, square footages, features and amenities depicted by artist's or computer rendering are subject to change and no guarantee is made that the project or the condominium units are of the same size or nature as depicted or described.We are in compliance with Title VIII of the Civil Rights Act of 1968. We have not, and will not, either directly or indirectly, discriminate against you or any other prospective purchaser on the basis of race, color, religion, sex or national origin. This is not an offer to sell, or solicitation of offers to buy condominium units in states where such offer of solicitation cannot be made.
Related posts