December 18, 2013
Dear Friends of the Seaholm Residences:
With the cold weather upon us, it finally feels right to say Happy Holidays!
2014 will be a significant year for the entire Seaholm Residences community, so we are looking forward to toasting to these tremendous milestones together. From the entire Seaholm Residences team, we thank you for commitment to this luxury condo tower!
As this is our last newsletter of 2013, we wish you and your loved ones a wonderful and memorable holiday season and a happy new year!
Warmest regards,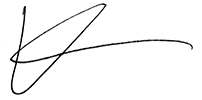 Mr. Kevin Burns
Broker/CEO, Urbanspace

Construction is steadily moving ahead, and we're proud to announce that the underground garage piers are completed and in place as of 1 December. Every milestone – no matter how big or small – brings us that much closer to initial occupancy!
For those who missed our construction timeline in the last edition of the Seaholm Residences newsletter, below you'll find a timeline carrying us through today:
Seaholm Power Plant (to hold 113,068 SF of office and retail space)
June 1, 2013: Selective Demolition of Boiler 8
July 1, 2013: Saw Cut New West Side Openings
August 1, 2013: Selective Demolition of Boilers 6 & 7
September 1, 2013: Selective Demolition of Boiler 9
October 1, 2013: Selective Demolition of Interior
November 11, 2013: Interior Plumbing & Electric Work Begins
Seaholm Residences: 
June 1 – August 1, 2013: Digging a Hole
September 1 – November 1, 2013: Drilling Piers
November 13, 2013: Erect Tower Crane
December 1, 2013: Underground Garage Piers Complete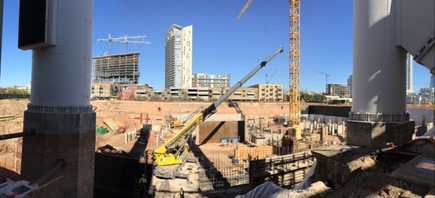 The Seaholm Residences finish packages will be something to 
ooh
 and 
aah
 over, but like a holiday gift, they're still under wraps! As soon as the finish options are completed, you'll hear it first right here.
Until then, picture yourself ringing in the new year watching the Auditorium Shores fireworks from the privacy and comfort of your balcony!
More details to come soon!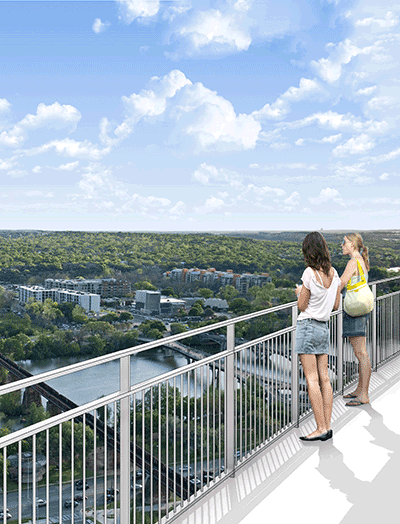 While we're awaiting the arrival of our latest renderings, here's a sneak peak at the SE view from the 14th floor: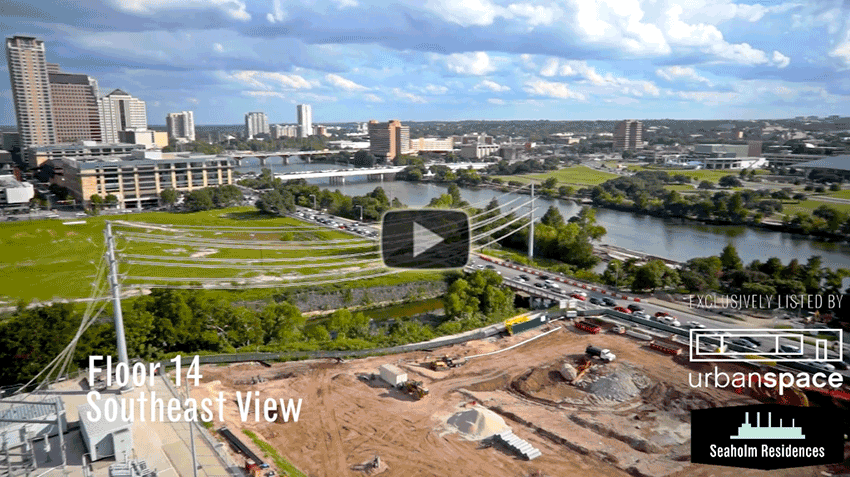 Further views will be available at www.seaholmresidences.com/residences/ very soon!

The Seaholm Residences team wants you to stay connected to all the developments in your future neighborhood, so we'll keep you in the loop on the best of what's planned in and around your new home: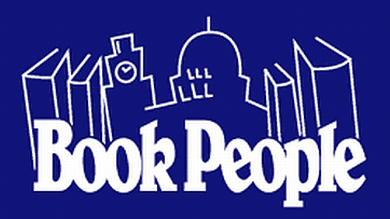 Get to Know: BookPeople
BookPeople has been Texas' largest and leading independent bookstore since 1970. Located in the heart of downtown, BookPeople has been voted best bookstore in Austin for over 15 years. The rest of the country has caught on too; BookPeople was voted Bookstore of the Year by Publisher's Weekly in 2005.
With visits from some of the most interesting and important authors of the past 35 years, as well as by Former Presidents Jimmy Carter and Bill Clinton, BookPeople is the destination bookstore in Texas.
603 N. Lamar
Austin, Texas 78703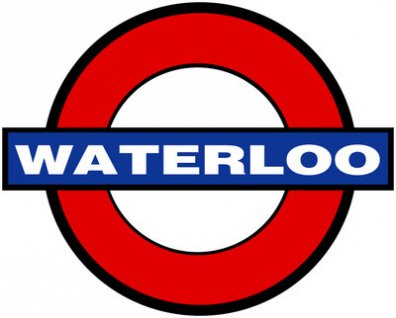 Get to Know: Waterloo Records 
Waterloo Records has been an integral part of the Austin music scene since first opening its doors in 1982. Lending it's name from the 1839 capital of the Republic of Texas, Waterloo Records lives and breathes music: regardless of the genre or medium. CD's, vinyl, DVD's – you name it – they've got it. It's one of the only places around that let you listen to the full LP while in store, and provides the flexibility to bring anything you purchase back within 10 days – regardless of the reason.
Make sure to also catch one of their many free, live in-store performances. In true Austin style, they bring in a keg of Shiner beer for everyone to share. What's better than that?
600A N. Lamar Blvd.
Austin, Texas 78703

The cold, brisk winter air reminds us all that the holidays are here. Looking for something special for you, a loved one, or a dear friend? Let Urbanspace Interiors help you find the perfect gift for your someone special.
Be inspired from our gift ideas within our 12 Days of Christmas campaign, or even our gift categories, at www.urbanspaceinteriors.com/pages/gifts!







The materials, designs, square footages, features and amenities depicted by artist's or computer rendering are subject to change and no guarantee is made that the project or the condominium units are of the same size or nature as depicted or described.We are in compliance with Title VIII of the Civil Rights Act of 1968. We have not, and will not, either directly or indirectly, discriminate against you or any other prospective purchaser on the basis of race, color, religion, sex or national origin. This is not an offer to sell, or solicitation of offers to buy condominium units in states where such offer of solicitation cannot be made.
Related posts