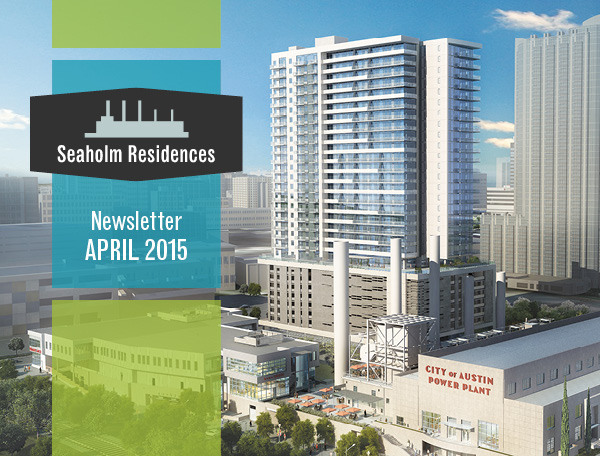 It's official! Spring has sprung, and with a new season comes a new phase of activity for the Seaholm neighborhood! To start, Under Armour's Connected Fitness joins Athenahealth as fully open and operational, and even hosted a little SXSW shindig to break in the Plaza and commemorate its opening.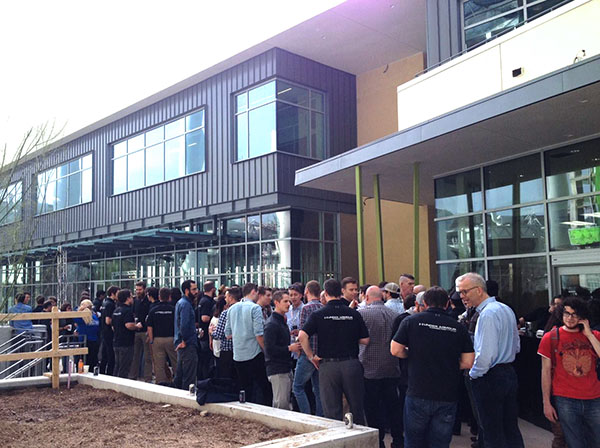 Under Armour's Connected Fitness March Event in the Seaholm Plaza 
Trader Joe's has publicly announced their official grand opening on the 1st of May, and the Plaza and Seaholm Parking Garage are officially open for business.
The best news of all – there's only six floors to go before the Seaholm Residences reaches its full height. As work is being done on the top of the building, work continues in parallel on the lower levels, as glass is now being installed on floors 10 – 15 of the residential tower.
Here's a look at the Seaholm neighborhood as of the end of March: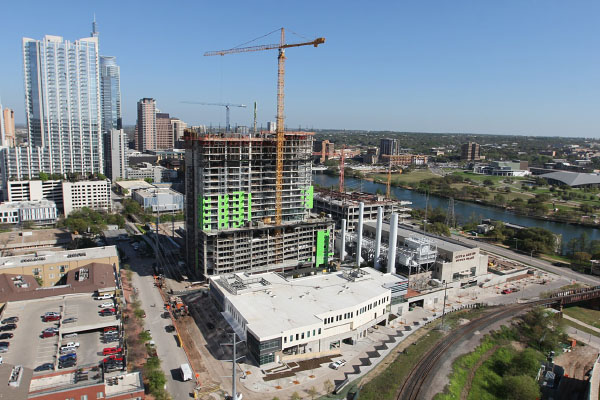 Aerial view of Seaholm Residences from The Spring  
In closing, we wish you and your loved ones a relaxing holiday weekend! As always, we invite you to go out and enjoy the New Center For Downtown Living!

The Seaholm Development Team continues with leaps and strides of progress and milestones! The team has laid the concrete flooring for floor 24, and with a schedule of roughly a new floor every ten days, the entire structure will be finished before you can say Seaholm Residences ten times fast!
Here is a look into progress of the full development:
Seaholm Power Plant
Athenahealth has moved into Levels 1 & 2 of the Power Plant
Boiler 9 Restaurant Tenant Improvement work continues
North Plaza improvements are complete
Seaholm Underground Garage
Temporary Certificate of Occupancy Issued
Underground Garage is officially open to the public

Today, you can access the Underground Garage via Walter Seaholm Drive from Cesar Chavez or West 2nd Street
Starting April 6th, you can access to the Underground Garage from West 3rd Street
Seaholm Low-Rise Building
Trader Joe's Tenant Improvements are nearing completion
Under Armour Connected Fitness has moved into the 2nd floor
Seaholm Residences Residential Tower
Concrete deck pours are complete through level 23
The first of two concrete pours for the 24th floor deck is complete
Installation of the window wall system has started on levels 10 – 15
Curious to know more? Community Impact has the scoop on commercial tenant move-ins this spring and summer. Read all about it here.

Optique is a locally owned Optometry practice and optical boutique currently located at the base of the 360 Condominiums, and will soon move to the low-rise building of the Seaholm neighborhood.  Optique's goal is to be on the leading edge of eye care health, technology, and fashion, and to provide the best customer service in Austin. Their promise is to make you "see well, look better," which means their patients and customers will leave with the peace of mind that they've received excellent eye care and a pair of exclusive and fashionable frames.
Optique will be housed next door to Jackson Ruiz Salon and Trader Joe's, and is slated to open in July of this summer.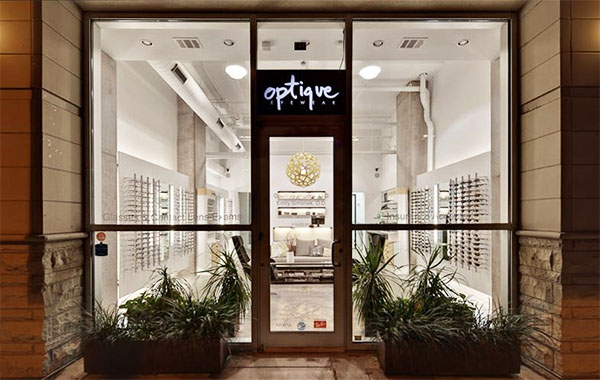 Optique's current storefront at the base of the 360 Condominiums 
The Seaholm Residences team sat down with Dr. Courtney Biel Rhodes O.D. to further explore our soon-to-be favorite Optometry practice and optical boutique:
What attracted you to the Seaholm Neighborhood? 
The location and the unique atmosphere provided by the iconic Seaholm Power Plant, green space, and mixed-use environment.
What are you most excited about with this new location? 
The additional square footage we are gaining to increase our product and service offerings to our customers. Plus the parking.
What do you think the residents and community will enjoy most about Optique? 
The breadth of vision care services and the quality of our unique product lines. Not to mention the architecturally significant finish out.

Maximize your home with these space and storage solutions from California Closets and Urbanspace Interiors!

California Closets:
California Closets of the Texas Hill Country is a preferred option for home buyers at Seaholm Residences as homeowners will have the opportunity to customize their spaces in any area of their condo!
Take comfort that no two spaces are created the same as you will be matched with a Designer to understand your needs from function to design. Each Designer has access to an extensive product line and is equipped with the latest 3D software to view your newly organized space before installation. Backed by their lifetime warranty on all systems, California Closets enjoys serving their clients to achieve a more organized lifestyle.
Additionally, Seaholm residents will have the opportunity to receive a 10% extension on all projects!
California Closets of the Texas Hill Country has served clients in San Antonio, Austin, Corpus Christi and surrounding areas since 1983 solving organizational needs for every area including residential and commercial. With 31 years of combined experience under their belt and with their knowledge, expertise, and craft you are in for a memorable relationship! Visit California Closets online to schedule your complimentary design consultation or by visiting the downtown Austin Design Studio at 500 N. Lamar Suite 180.
Take a look at the California Closets' solutions below: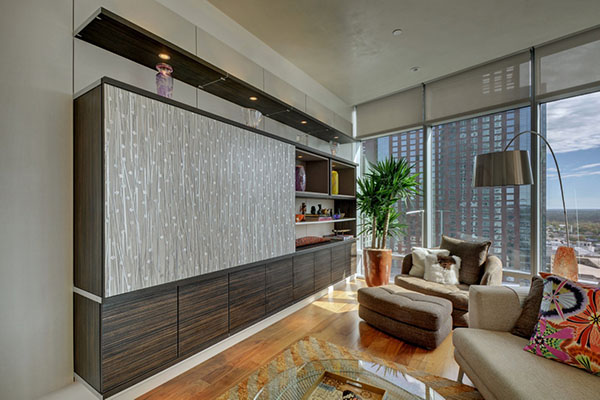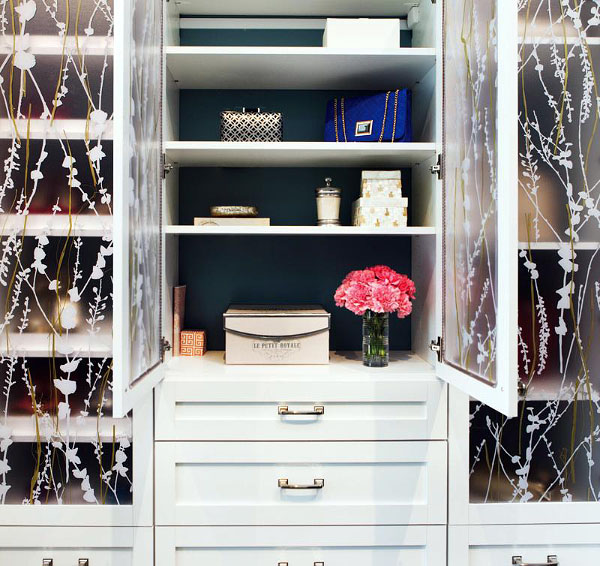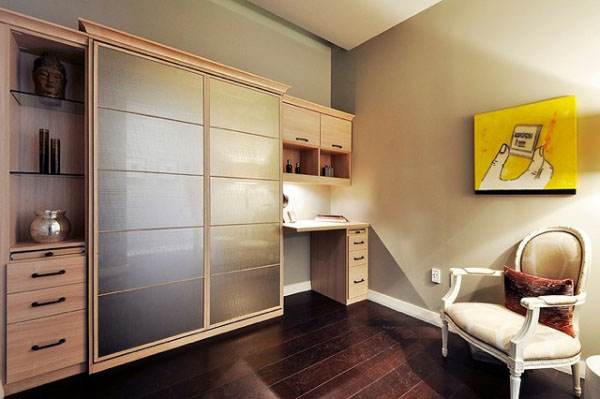 Urbanspace Interiors:
Not only will your Seaholm Residences home offer high-end finishes, breathtaking views, and location unmatched in downtown, but it will also solidify your role in Austin's electric history and vibrant future.
With the logistics of securing your home finished, let's talk about how best to create a design aesthetic that speaks to your individual voice – because it's a voice the new center for downtown living should hear!
To jump-start this effort, Urbanspace Interiors (designer of the Seaholm Residences' Sky Amenities Deck and Lobby, as well as fellow pillar to your Sales Team) is excited to offer a complimentary design consultation to you.
The coolest part is that Urbanspace Interiors can uniquely offer you one-stop-shopping. With in-house designers and luxe European and local lines, tap into curated design proposals and sourced pieces made specifically for your floor plans and needs. From closet systems, to wall and media units, to Murphy Beds, storage solutions, and everything in between, Urbanspace Interiors is your resource and partner.
Take a look at the Urbanspace Interiors' solutions below:
Storage Systems From Molteni & C:
Media Systems:
505 is a modular system with an extensive range of options designed to house books, a television, and other media. The various finishes can be mixed and matched to create any desired aesthetic solution.
Media/Desk Option: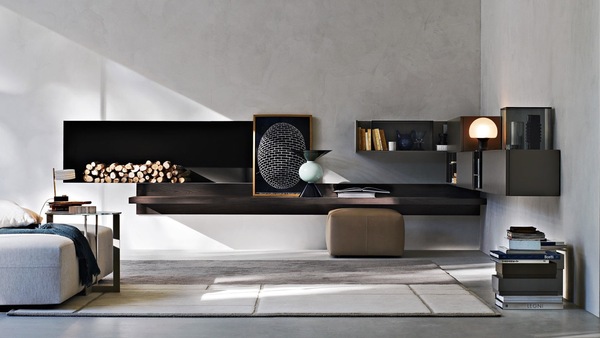 Fortepiano is a system based on three fundamental elements that can be freely combined together: floor or suspended storage units, modular shelves and desks. Unique solutions are quick to customize, and available in a wide range of finishes and colors.
Walk-In Closets:
Molteni Gliss-Quick (Walk-In) System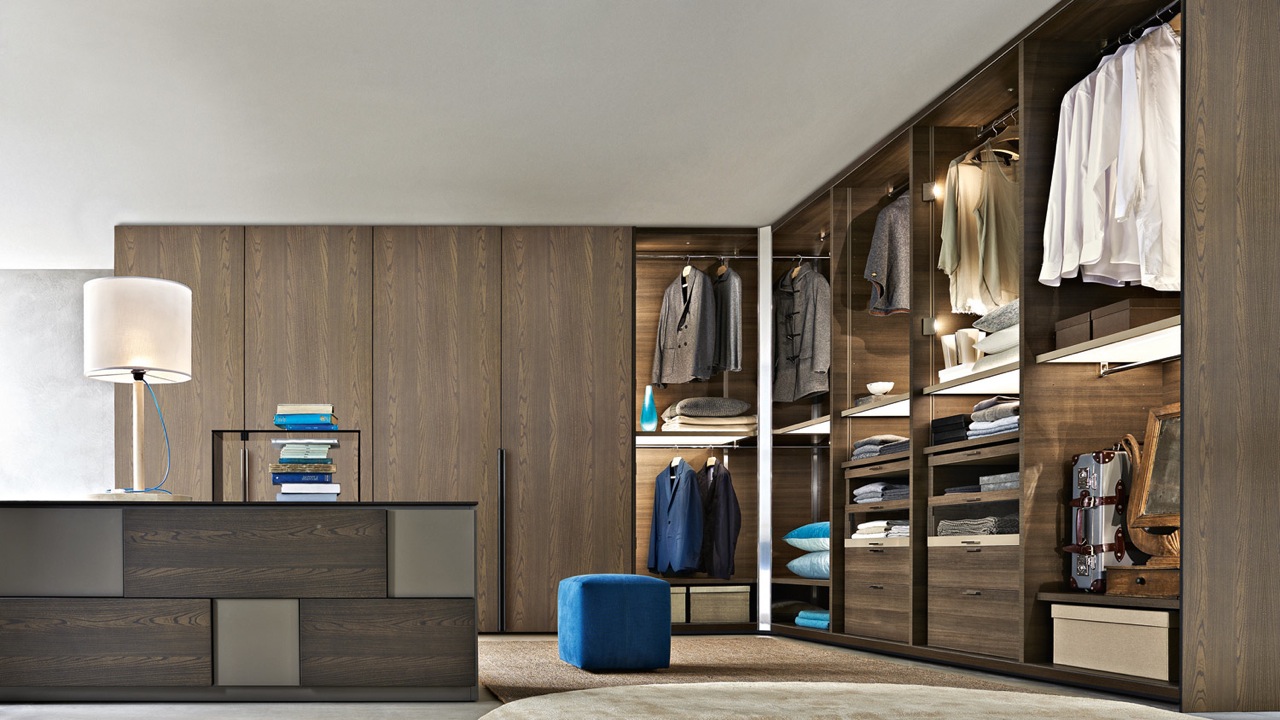 The Gliss Quick collection allows endless solutions by creating standalone wardrobe units, as well as walk-in closets. As with all solutions from Molteni & C, the Gliss Quick series is available in multiple finishes and colors, with endless customization possibilities.
Sofa-Bed/Armchair-Bed: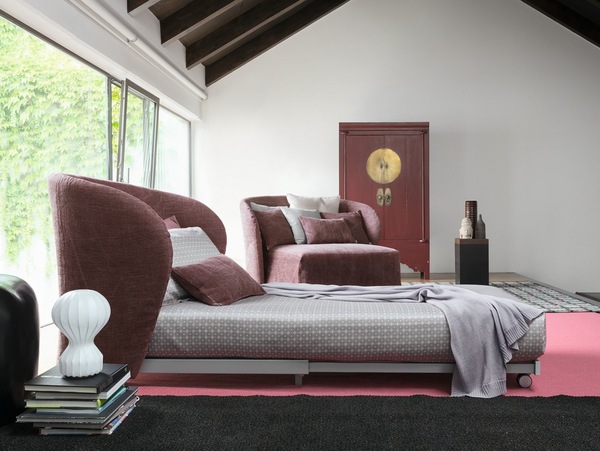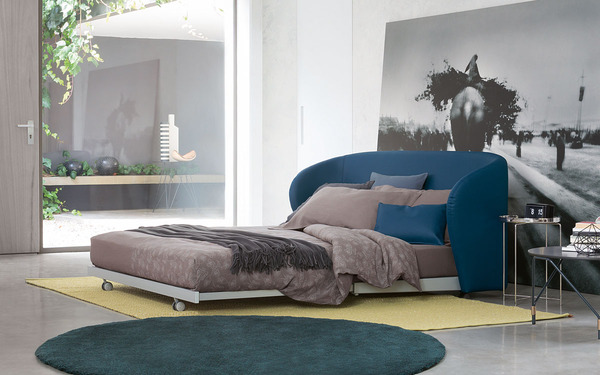 The Céline, roomy, deep and cozy, is an armchair-chaise lounge that can be rapidly transformed into a comfortable single bed or a large sofa with a pull-out queen bed.
Bed With Storage:
Flou Angle Bed With Storage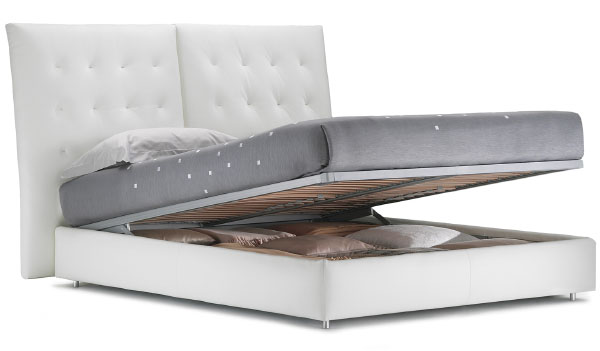 With its impressive lines, the Angle Bed is available in king or queen size with a simple headboard or with side panels.  The padded and quilted headboard with completely removable covers is available in fabric and leather.
Shop the full collection at www.urbanspaceinteriors.com






The materials, designs, square footages, features and amenities depicted by artist's or computer rendering are subject to change and no guarantee is made that the project or the condominium units are of the same size or nature as depicted or described.
We are in compliance with Title VIII of the Civil Rights Act of 1968. We have not, and will not, either directly or indirectly, discriminate against you or any other prospective purchaser on the basis of race, color, religion, sex or national origin. This is not an offer to sell, or solicitation of offers to buy condominium units in states where such offer of solicitation cannot be made.
Related posts